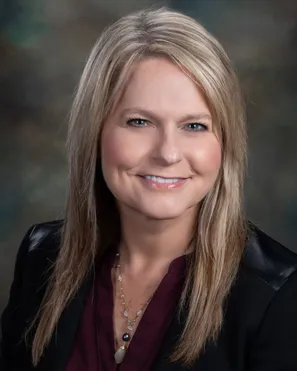 Dr. Judith K.K. Schmidt would like to welcome you to The Clinic for Oral Health.
Dr. Judith K.K. Schmidt attended Minot State University for biology, chemistry, and economics. Dr. Schmidt then entered the University of Minnesota School Of Dentistry and received her Doctor of Dental Surgery degree. She then completed a one year Oral and Maxillofacial Surgery Internship at the VA Medical Center in Minneapolis, MN. The additional education and training she received during that year enabled her to provide additional services to the residents of the Wahpeton, Breckenridge and the surrounding communities.
Dr. Schmidt returned to her native state of North Dakota and opened The Clinic for Oral Health, a general dental clinic in Wahpeton, ND. Dr. Schmidt frequently attends advanced dental education courses in all aspects of dentistry, some of which include implant placement and restoration, sedation, laser therapy and advanced esthetics programs amongst many others. She is very focused on offering comprehensive dental care to her patients and discussing all treatment options available for each patient's individual oral health condition and goals. Dr. Schmidt is also passionate about providing her services to various dental mission organizations both in her community and also abroad. When not in the clinic, she enjoys spending time in many activities with her children, grandchildren, family members and friends.
She is a member of:
The American Dental Association
The American Society of Dental Anesthesiology
The Academy of General Dentistry
The North Dakota Dental Association
The Minnesota Dental Association